Occupational Therapy (OT)
Expert Occupational Therapists
Over seeing a client's rehabilitation needs from hospital discharge and home assessment to promoting independence with activities of daily living, our Occupational Therapists take an active approach to rehabilitation.
All of our Occupational Therapists are registered with the British Columbia Society of Occupational Therapists (BCSOT) and the College of Occupational Therapists of British Columbia (COTBC).
Below is a list of detailed services.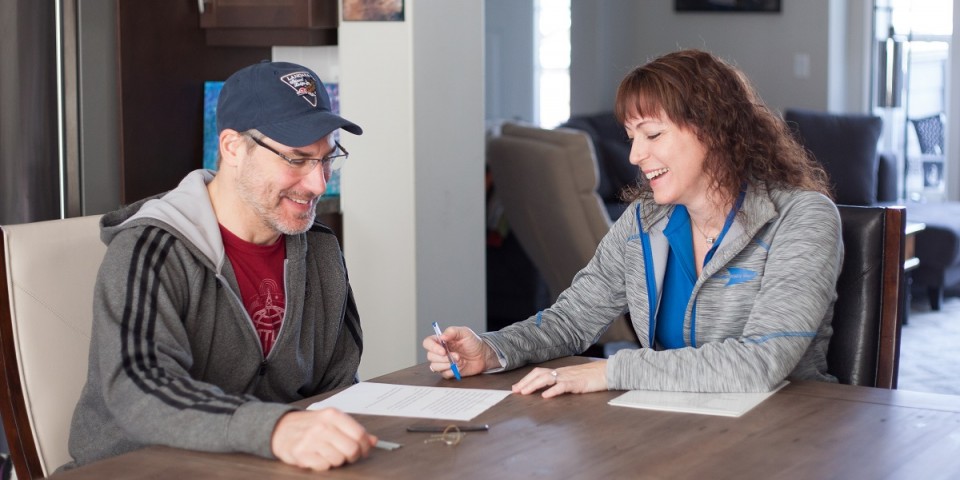 Once a referral is received, our Occupational Therapists will communicate efficiently with the team of rehabilitation staff at the hospital to ensure the client's smooth transition from the hospital setting to the home setting. This allows any necessary services such as personal care assistance and home safety equipment to be in place prior to the client's discharge home.
Our Occupational Therapists are able to coordinate and oversee your client's rehabilitation program from start to finish. This includes everything from assessing the client's needs in the home and community to designing and overseeing home and community based rehabilitation programs.
Our Occupational Therapists will make recommendations regarding individualized active rehabilitation programs for clients recovering from a variety of injuries. This includes liaison with other medical professionals such as the family doctor or attending specialist and coordinating and overseeing the physical or cognitive rehabilitation program. These programs are run by our Registered Kinesiologists with input from the Occupational Therapists regarding the goals of the program, the client's injuries and the recommended time frames for the program.
Assessment of the client's needs in the home setting can include safety assessments and recommendations, equipment assessments, home support assessments, personal care assessments and home based rehabilitation assessments.
Once the assessment is complete, our Occupational Therapists will implement any services required.
Home based treatment by our Occupational Therapists is aimed at restoring the client's ability to perform their activities of daily living (ADL) safely and independently.
Assessment of the client's ability to perform activities of daily living (ADL) including self care tasks, mobility, housekeeping activities, leisure activities, work activities and community management is provided by our Occupational Therapists. Re-training the client by breaking down the task into simple components, through the use of adaptive equipment and techniques, through education and through active rehabilitation helps to restore the client's functional abilities to pre-accident status.
Our Occupational Therapists have knowledge and experience in the rehabilitation of clients with traumatic brain injuries and concussion. This includes education about brain injury and concussion, cognitive assessment, implementation of 1:1 cognitive rehabilitation programs, teaching of compensatory strategies and functional retraining such as community re-integration, integration back into the workplace and ADL re-training. Programs are designed specific to the injuries of each client.